Sometimes we meet people with stories that sounds like fairy tales, stories from another era, describing pleasant places and making us think "Ah, how nice it would be!"
A few times we take these tales to turn them into reality …
Other times, however, the dream comes true.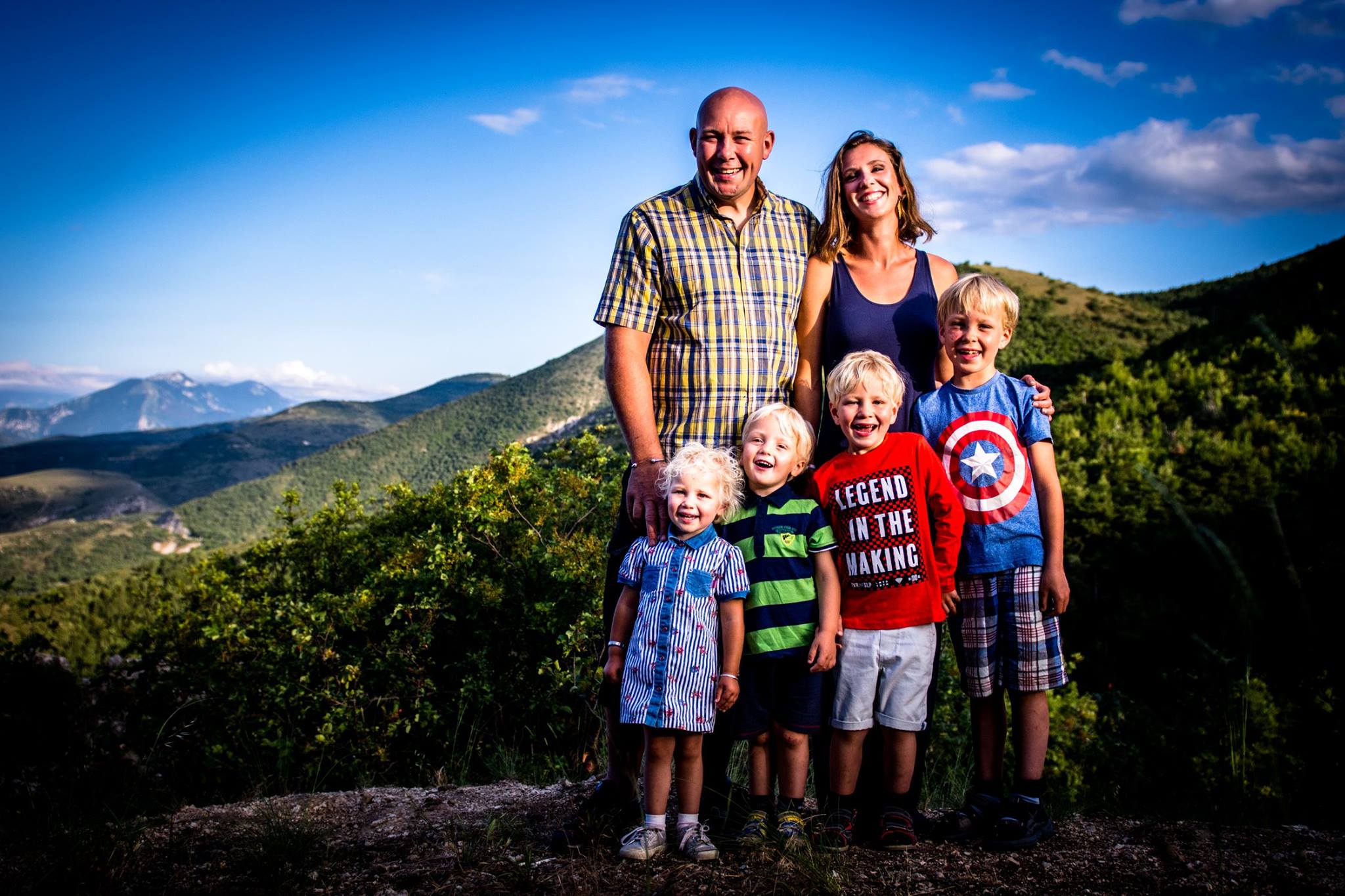 He is Ralph, Irish, working at one of the most prominent offices in the city; she is Ninke, Dutch, wife of Ralph, and psychologist in neuroscience. Together they have 4 children, they lead a quiet life, like many other families, but one day they meet a man of Italian origins, Riccardo, who tells them of places full of greenery, with high mountains, speaking of people with a hard head, but good and generous …
It tells them of old culinary traditions, of aromas coming from the ground, of hard but honorable jobs, of open-air farms, as its people used to do during the period of transhumance … In short, it seems to tell stories of other times belonging to fantastic places … Ralph and Ninke dream and think "But if we try it?". Tired of city life, they begin to think about it seriously and are given precise directions of the spot, on how to do it, how to get there … until one day they arrive at Carapelle Calvisio, they look around and immediately see the places described by that old Italian gentleman, born in the land of Abruzzo region. They fall in love and decide that that will be their life. They abandon everything, take their children and move among those mountains, talk to the locals and discover the pleasure of life in direct contact with nature. Thus they create a farm, Fattoria Valle Magica, where they take up the tradition of breeding Nero d'Abruzzo pig, succeeding in obtaining fantastic results and excellent products.
So, when we came to know this story, we immediately went to visit the farm to taste the products and to discover the ancient practices of outdoor farming. Pigs, sheep, donkeys, ducks, goats, chickens and many magnificent Abruzzese shepherds live in the huge spaces of the estate, ready to welcome adults and children with its slow and sincere rhythms.
In such a unique and precious setting, we had the idea to create two limited edition boxes with the collaboration of the Farm of Ralph and Ninke. The Cif & Ciaf box is a tribute to the Abruzzese tradition and to this recipe with such an original name. In the Nero d'Abruzzo box you will find a selection of ready-to-eat products to start discovering this Abruzzo excellence. The boxes will be available for a short period of time on the Broozy shop, you can preorder to receive them at home between 9 and 13 December 2019.
Our safe payments methods:
Delivery all over Europe with: